On the highest mountain of the Kysucké Beskydy, on the Great Racha, was planted
a new tourist map and whiteboards with panoramic views. The boards show the surrounding mountain ranges together with their detailed description. This was taken care of by the village Oščadnica, the Tourist Club Oščadnica, the Mountain Rescue Service and also the cottage PTTK. Together, they also beautified the observation tower with a new coating.
An excellent novelty is the location of the panoramic camera right on top. It is currently in a trial operation and according to statements from the municipality of Oščadnica it will be launched to the public by the end of July 2019. As soon as the camera is up and running, we'll let you know where to find the footage online.
—————————————————————————–
ARTICLE UPDATE, July 29, 2019:
A live panorama can be found on the map portal of oščadnica TU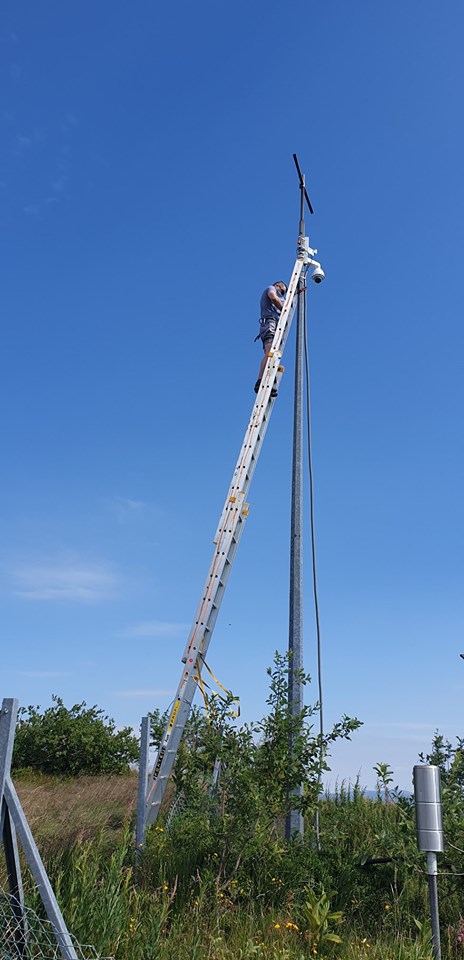 Velka Raca is the easiest to access from Oščadnica from Dedovka, where you can conveniently park in free parking. From there, it takes approximately 4 hours to climb the green hiking trail. If you want to shorten your journey, you can ride from Grandda with a four-seater cable car to the top station of Dedovky and continue along the green mark at approximately 1.5 to 2 hours at an unpretentious pace. Near the top there is a tourist lodge on the Polish side where you can refresh. You can also get off at Raču from nearby villages such as Zborov nad Bystrica and Stará Bystrica, as well as from Poland on the yellow mark.