V nasledujúcom článku vám prinášame  inšpirácie, kam sa vydať na prechádzku v teplých jesenných dňoch. O mnohých zaujímavých turistických lokalitách sme vás už informovali a tentokrát to bude na tému "KAPLNKY".
V stredisku sa môžete priamo z parkoviska v Dedovke vydať k dvom kaplnkám.
1.KAPLNKA ZA DEDOVOU– Bola postavená v roku 1948 a slúži zároveň ako zvonica. Obyvatelia osady túžili po kaplnke z toho dôvodu, aby sa mali kde stretávať a mohli vykonávať pobožnosti. Postavili ju obyvatelia osady z vlastných nákladov, obetovaním voľného času a prácou svojich rúk. V kaplnke postavili oltár, kde bola umiestnená socha Panny Márie. Ku kaplnke vedie žlto značený turistický chodník č. 8541, ktorý začína v časti Dedovka, kde sa dostanete pohodlne autom na neplatené parkovisko a končí pri kaplnke Zadedová. Táto trasa je dlhá 2,6 km a trvá 40 – 50 minút. Je to krásne miesto so studničkou s pitnou vodou.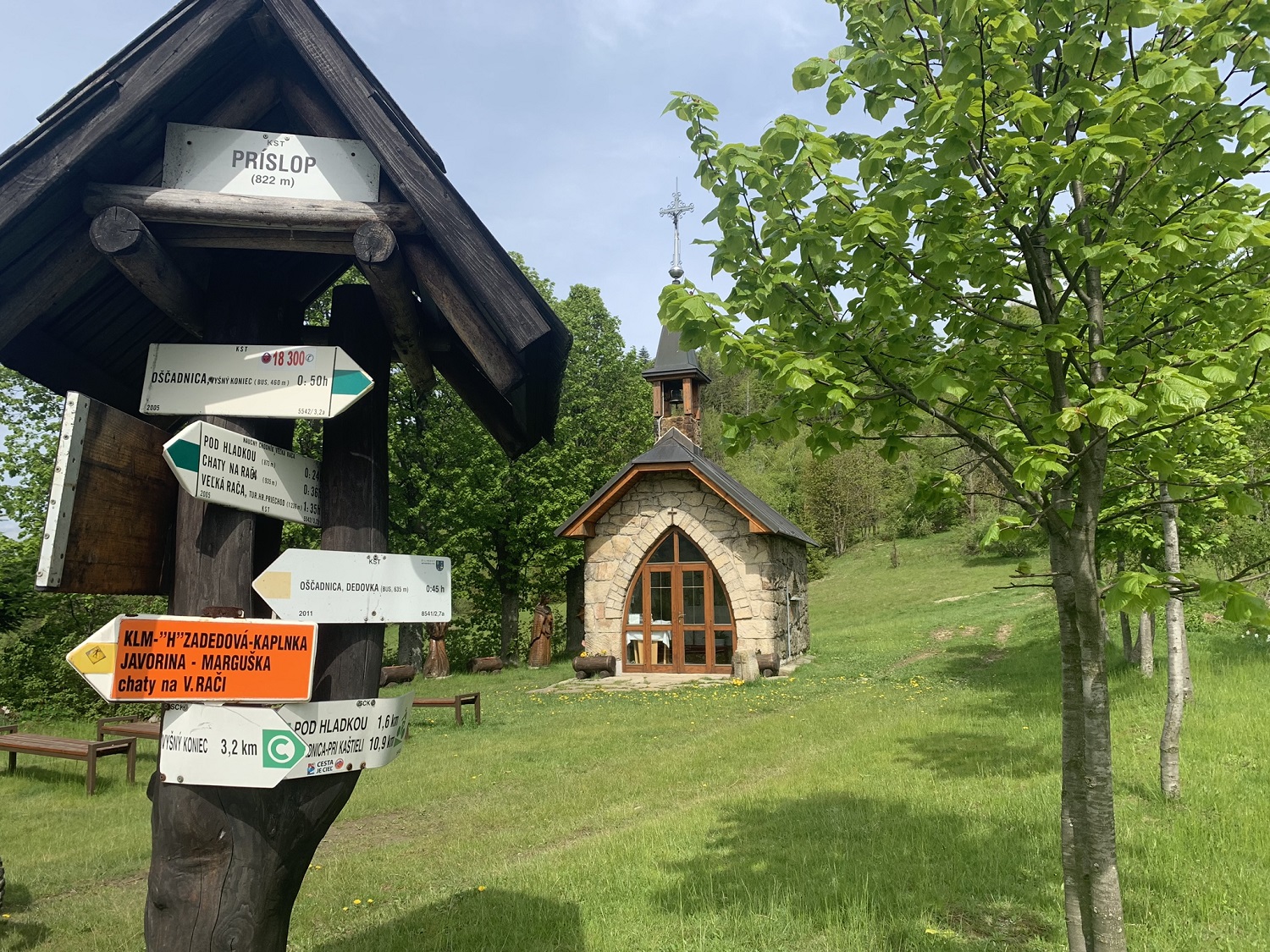 2.KAPLNKA SV. TADEÁŠA – Bola dokončená v roku 2012  a jediný materiál, ktorý bol pri výstavbe kaplnky použitý je drevo. Postavená bola na spôsob tradičných kysuckých obydlí. Kaplnka sa nachádza pri hornej stanici lanovej dráhy Dedovka, kam sa dostanete pohodlne lanovkou alebo peši z parkoviska za cca 40 minút.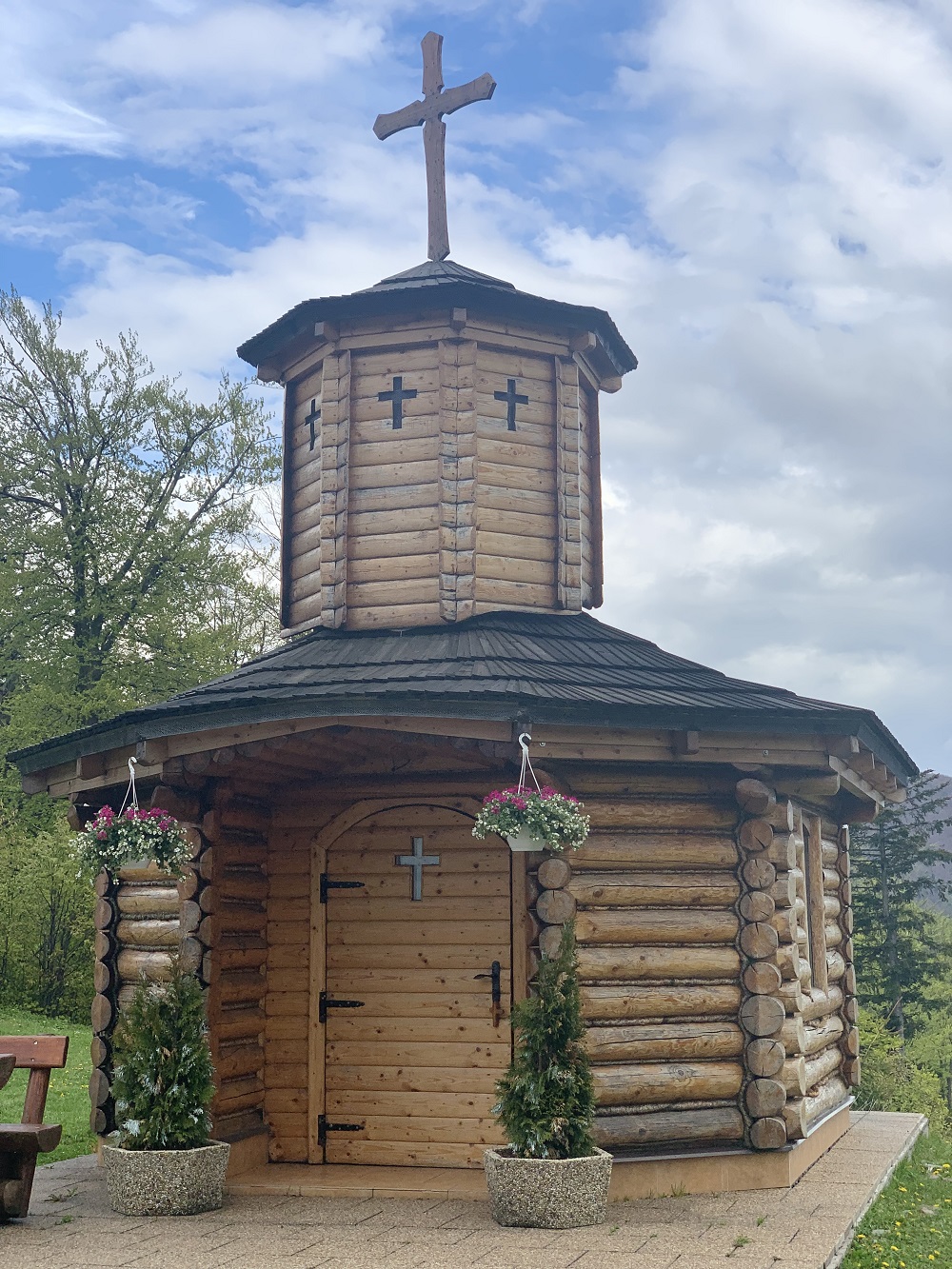 Spomenieme aj ďalšie krásne kaplnky:
Kaplnka na Vreščovke– Kaplnka so sochou Panny Márie je murovaná, avšak kto a kedy ju vybudoval je doposiaľ neznáme. Nachádza sa kúsok od slovensko-poľskej hranice a nanovo bola zrekonštruovaná a vysvätená v roku 2013.
Kaplnka u Svancari – bola vybudovaná v 60-tych rokoch 20. storočia občanmi osady Svancari. Na tomto mieste stála pôvodne drevená zvonica s liatinovým zvonom, ktorí kúpili občania osady, ktorí pracovali v Amerike po 1. svetovej vojne.
Kaplnka u Haladeji– Je zasvätená sv. Cyrilovi a Metodovi a jej interiér zdobia drevené sochy miestnych rezbárov Pavla Matejíčka a Jozefa Jurkyho. Bola postavená v roku 1961, ale kvôli statike ju zbúrali a postavili úplne novú kaplnku.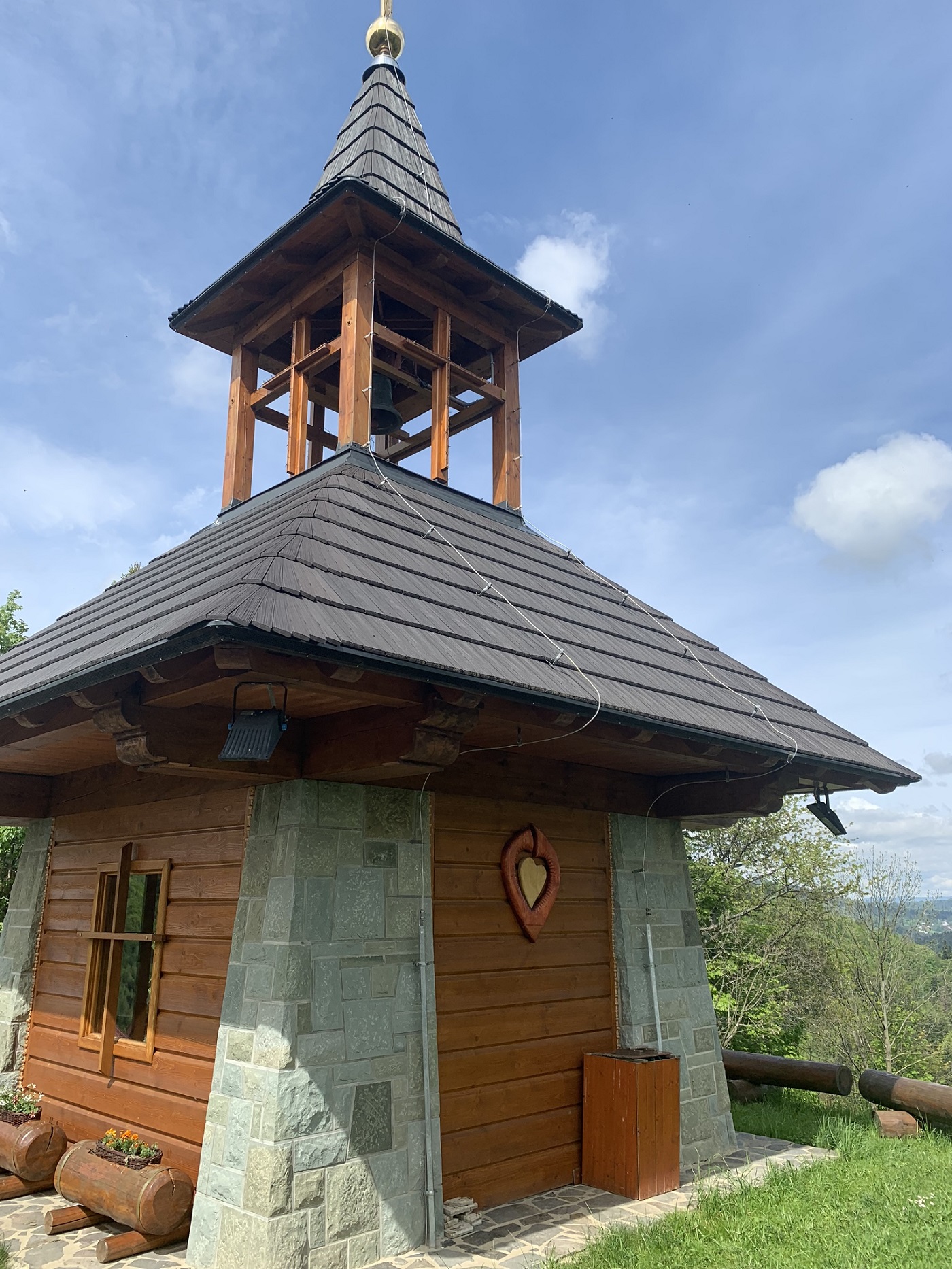 Kaplnka v Rovniach– Stará kaplnka bola postavená približne v roku 1936, avšak koncom 60-tych rokov došlo k zosuvu pôdy a zrútila sa. V ruinách bola ukrytá do roku 1982, kedy sa p. Haladejová rozhodla, že kaplnku obnoví. Odborné práce viedol jej brat p. Krkoš Ján a sochy svätcov zhotovil majster p. Jozef Pazdera.
Kalvária v Oščadnici– je jediná svojho druhu na Kysuciach a každoročne po 15.8. sa tu koná mariánska púť, ktorú navštevujú stovky pútnikov. Pred vstupom na krížovú cestu a kalváriu sa nachádza kaplnka sv. Jozefa, Getsemanská záhrada a tiež súsošie "Bičovanie Krista".