If you like adrenaline and fun, then don't miss this TOP attraction in Snowparadise.
With us you can try a unique ride on the longest bay track in Slovakia-Alpincoaster at speeds of up to 40 km/h, which is in operation in summer and winter season-in the case of favorable weather conditions.
It is located in a magnificent countryside, so you can enjoy beautiful views while you are driving.
The start of the bobsled track is right from the top station of the cable car to Dedovke and in the same place is also the destination. This means that where you embark on a bobsled path, there is also an exit. 🙂 Tickets can be purchased at the center's office.
Track parameters
| | |
| --- | --- |
| Length | 1300 m |
| Maximum speed, duration | 40 Km/h, approx. 7-10 minutes |
| Number of corners | 15 |
| Number of Rondls | 1 |
| Number of jumps | 12 |
The track passes from the top station of Dedovky to the chat of Koliba, a few serpentine. It then awaits you 360 ° Rondel, the amount of corners and jumps. Back to the top of the Dedovky you can still reach the trolley 400 m lift.
The whole bobsleigh track is designed to take account of maximum safety. You regulate the speed of the trolley yourself, and the maximum speed is technically tailored to 40 km/h, and the trolley cannot leave the track during the entire journey and you are attached to it with a safety belt. Trolleys are two-seater, and two adults can take them. The maximum load capacity is 250 kg.
The ride takes approx. 7-10 minutes, depending on the speed you choose.
Ten security
Meet the shipping regulations.
Take care of the operator's instructions.
Both hands on the brake.
Don't stop on the track.
Follow the track ahead.
Follow the warning signs.
Nakláňajte sa do zákrut.
Beware of free clothing and caps.
Drive slowly on the wet track.
Enter the station very slowly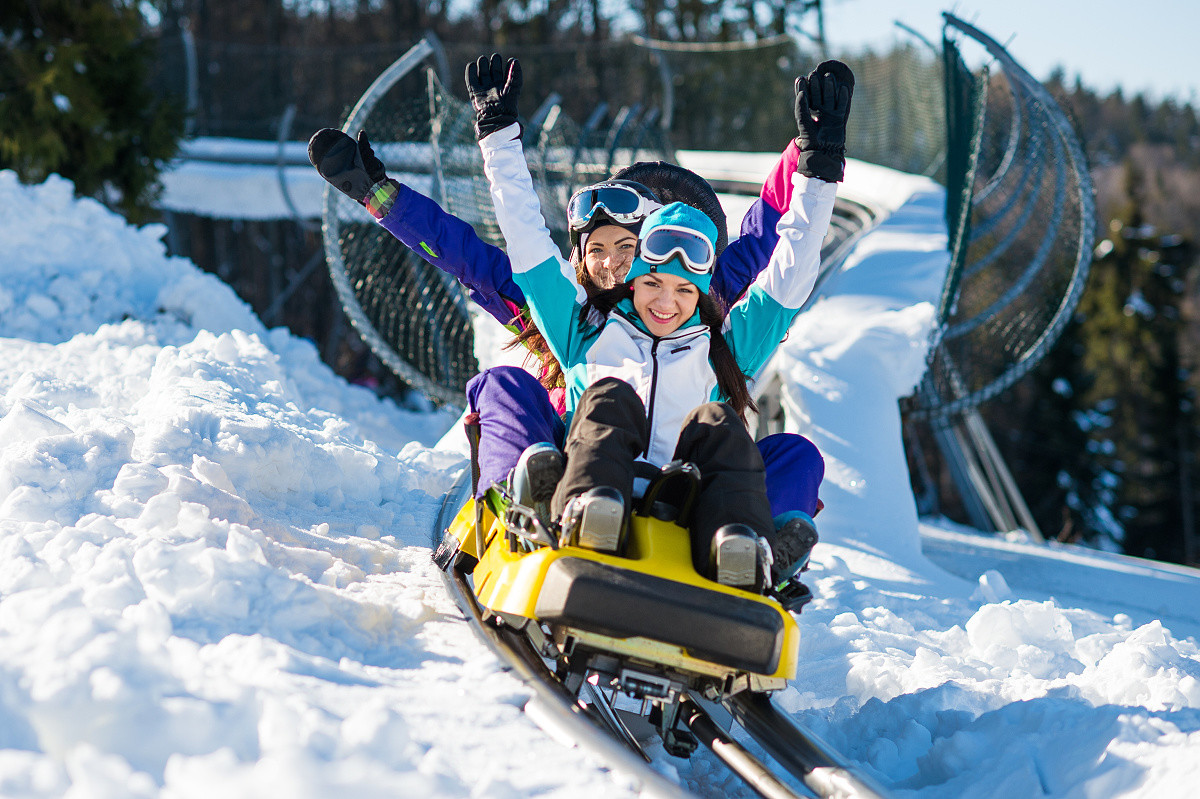 Videos from Boblsleigh track