ONE BOBSLEIGH RIDE APPLIES TO ONE PERSON.
DETI DO 8 ROKOV VEKU V SPRIEVODE RODIČA MAJÚ BOBOVÚ DRÁHU GRÁTIS!
Ak máte radi adrenalín a zábavu, potom v Snowparadise nevynechajte túto TOP atrakciu.
U nás si môžete vyskúšať jedinečnú jazdu na najdlhšej bobovej dráhe na Slovensku – Alpincoaster v rýchlosti až 40 km/h, ktorá je v prevádzke v letnej aj v zimnej sezóne – v prípade priaznivých poveternostných podmienok.
Je umiestnená v nádhernej prírode, takže počas jazdy sa môžete pokochať krásnymi výhľadmi.
Štart bobovej dráhy sa nachádza vpravo od vrcholovej stanice lanovky na Dedovke a na rovnakom mieste je aj cieľ. To znamená, že tam kde na bobovú dráhu nastúpite, tam aj vystúpite. 🙂 Lístky si môžete zakúpiť v pokladniach strediska.
Course parameters
| | |
| --- | --- |
| Length | 1800 m (1300 m descent + 500 m lift) |
| Maximum speed, duration | 40 Km/h, approx. 7-10 minutes |
| Number of turns | 15 |
| Number of rondls | 1 |
| Number of jumps | 12 |
Dráha prechádza od vrcholovej stanice Dedovky popod chatu Koliba, niekoľkými serpentínami. Potom Vás čaká 360° rondel, množstvo zákrut a skokov. Naspäť na vrchol Dedovky sa dostanete stále na vozíku 400m vlekom.
The entire bobsleigh track is constructed taking into account maximum safety.  You control the speed of the trolley yourself, with its maximum speed technically adapted to 40 km/h and the trolley unable to leave the track and are strapped to it with a seat belt throughout the journey. The trolleys are two-seater and can also be carried by two adults. The maximum load capacity is 250 kg.
The ride takes about 7-10 minutes, depending on the speed you choose.
Security Desatoro
Get to know the transport regulations.
Observe the operating instructions.
Both hands on the brake.
Do not stop on the track.
Watch the track in front of you.
Follow the warning signs.
Tilt into bends.
Watch out for loose clothing and hats.
Drive slowly on a wet track.
Enter the station very slowly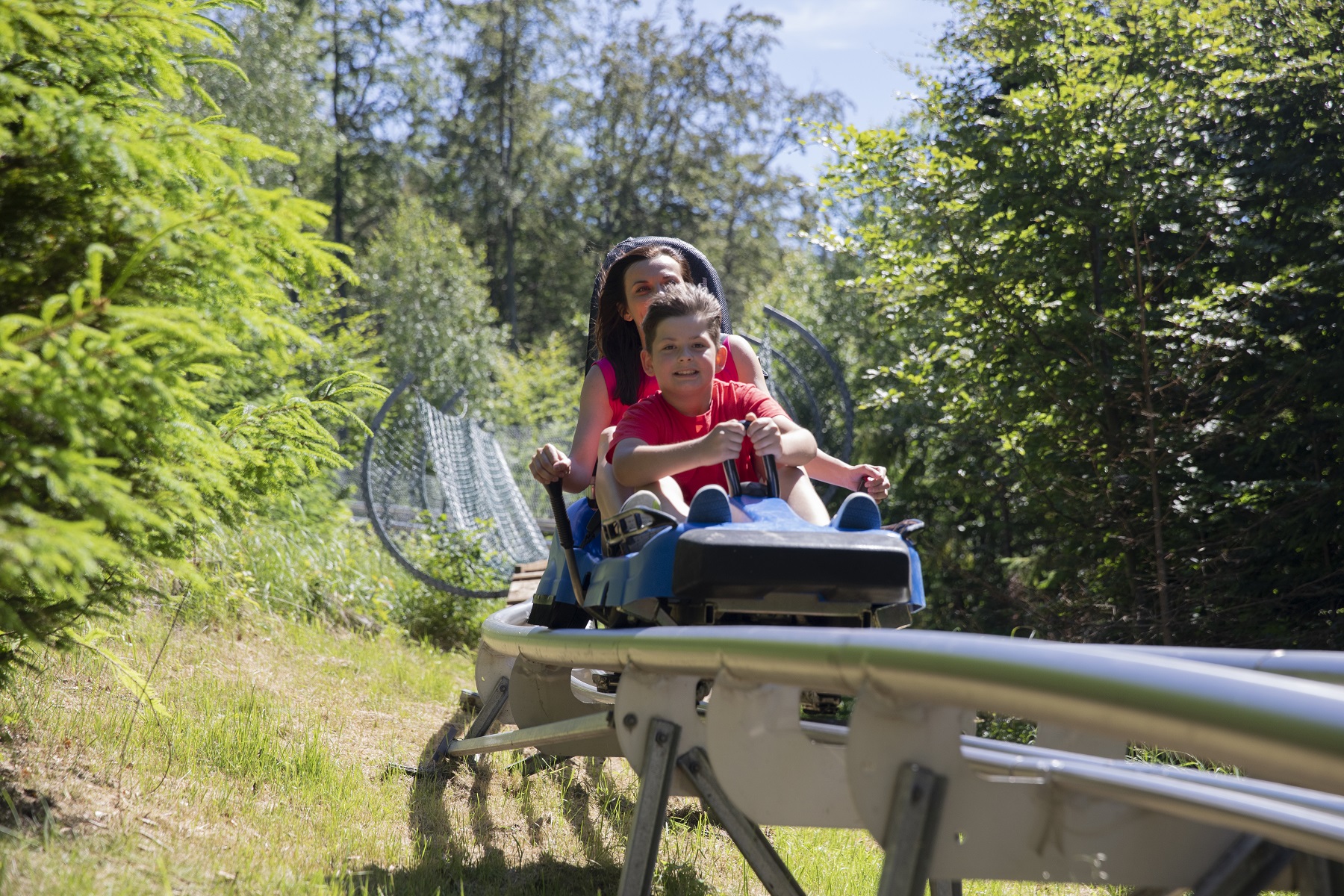 Získajte krásnu spomienku v podobe fotky počas jazdy na bobovej dráhe!
Využite možnosť odniesť si zo strediska okrem skvelého zážitku aj krásnu kľúčenku, magnetku či fotorámik s vašou fotografiou z bobovej dráhy. Fotoprodukty si môžete zakúpiť v pokladni pri vrcholovej stanici lanovky Dedovka.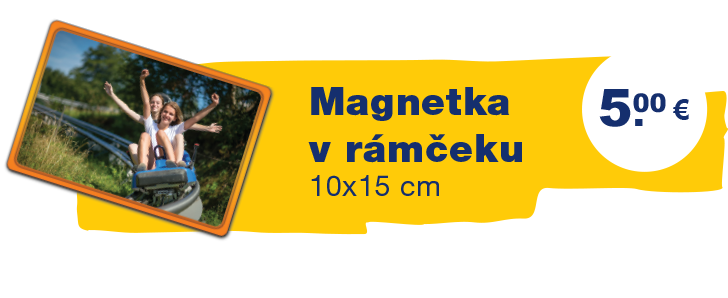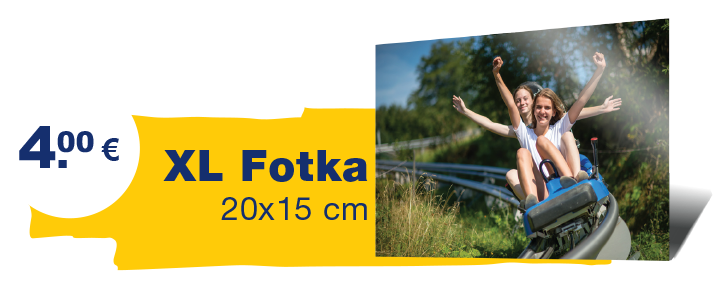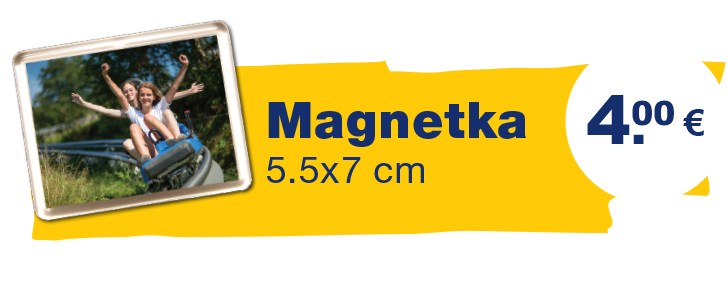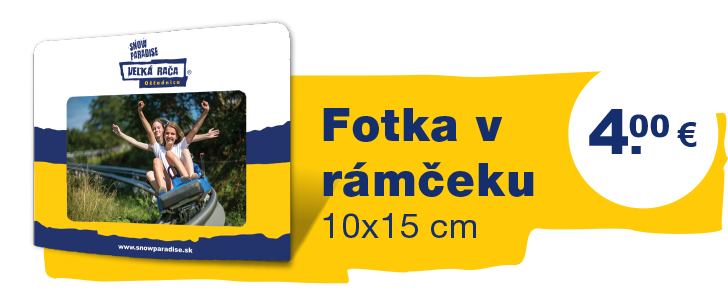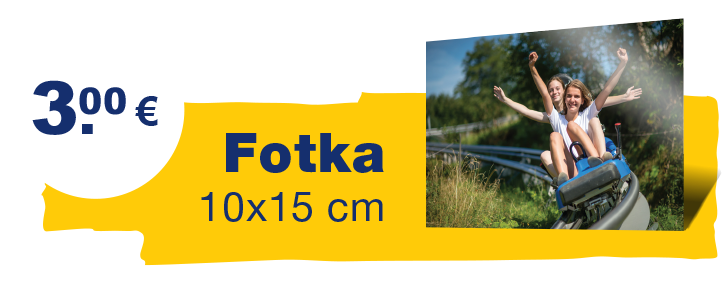 Videos from the bobsleigh track